Sprinkling and Irrigation Installation in Utah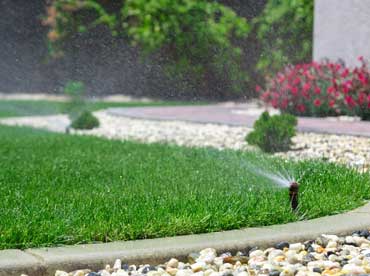 With 15+ years of experience, our fully licensed and insured team of trained technicians at Gold's Landscaping have mastered the sprinkler installation process. We have installed a countless number of sprinkler systems throughout the valleys and foothills of Northern Utah, and we are happy to say that our sprinkler systems last the test of time and the often-brutal Utah climate. Very rarely will we need to revisit a job after installation to repair sprinklers, and if we do, rest assured that our work is guaranteed.

We take pride in making sure that the coverage is ideal through strategic placement of the sprinklers heads while considering the unique water pressure of each individual home. Why waste your time fixing and adjusting sprinklers year after year? The Sprinkling and Irrigation systems installed by Gold's Landscaping will help prevent needless and time-wasting adjustments.
Fencing Design and Construction in Utah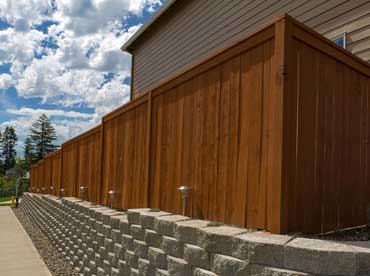 Gold's Landscaping has been providing Northern Utah with outstanding and dependable fencing since 2002. We take pride in our fence installation and we strive for perfection in building a fence that will endure. We use only the strongest and top rated quality materials because we want your fence to last your lifetime.

We offer Vinyl, Wood, Cast Iron, Chain Link, and agricultural fencing, all of which offer many different styles and designs. We also offer mow strip to keep the bottom of your fence clean.

Gold's Landscaping is fully Licensed & Insured