Firepit Design and Construction in Utah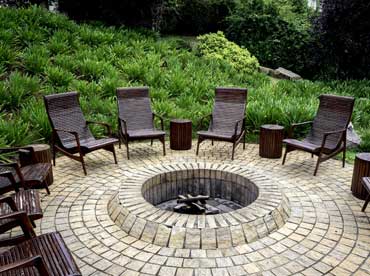 Have you always dreamed about enhancing your outdoor living space with a beautiful and serene water feature or with a striking and relaxing fire pit?

We would be honored to help you make these dreams a reality!

Adding a fire pit as part of your landscaping can help add character to your space and enhance the enjoyment of your backyard. A fire pit can provide warmth, light, a fun and unique cooking source and can improve the overall atmosphere and ambiance of your outdoor living space. It will create a natural gathering spot for socializing, entertaining, and relaxing with friends & family, telling stories, laughing and roasting marshmallows over the fire. A fire pit is the perfect addition to any backyard and can ad fun and joy for
Water Feature Design and Construction in Utah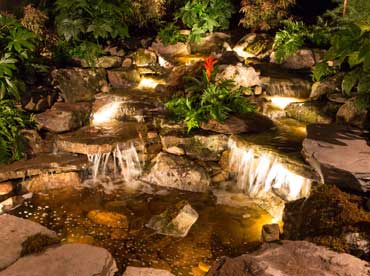 Water Features can bring out the beauty of your property by making use of one of the most beautiful elements of nature, water. At Gold's Landscaping we will create a water feature that will compliment your outdoor area and create a stunning focal point for your yard. A water feature can create a sense of calmness through the relaxing sound of running water and its ability to take you back to nature. It is the perfect addition to any property.

We can design and create beautiful water features and fire pits customized for your yard and designed to fit your tastes.

With over 15+ years of experience in Northern Utah, Gold's Landscaping will work with you to bring you vision of an awe-inspiring backyard to life.